About Us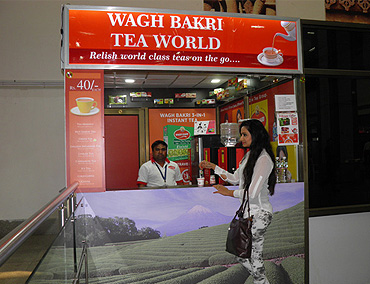 We, "The Gujarat Tea Processors & Packers Limited" Popularly know as "Wagh Bakri Tea Group", is more then 100 years experienced and market leader in packet tea market. We are already in business of Tea / Coffee vending solution. We are successfully operating Tea / Coffee Vending operation at various places like Airport, Hospitals, Factory, Collages, Banks, Corporate Offices and Institutes etc. We would like to highlight some salient features of vending machine.

Hygiene :
Vending machines offers a high level of hygiene, particularly when compared to level of hygiene maintained in canteens and tea shops.

Convenience :
A hot cup of tea or coffee can be dispensed from a vending machine Less Than 10 seconds more long waits for the cup of tea.

Taste :
From vending machines you always get a hot cup of tea & coffee With same consistency in taste cup after cup.